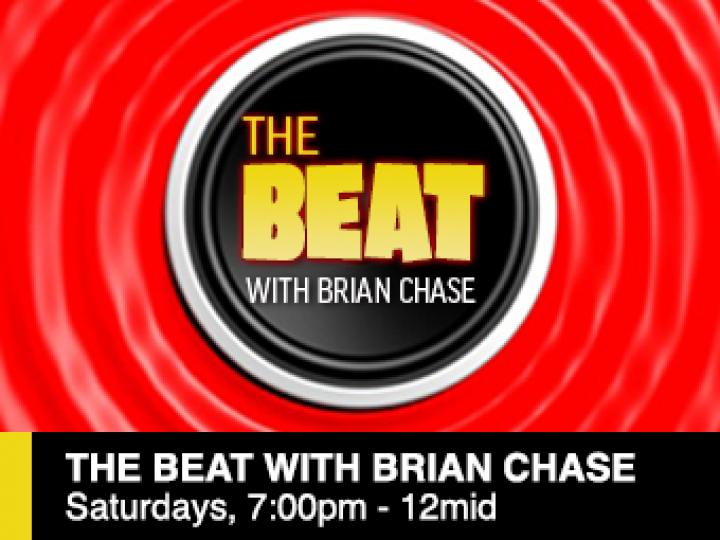 Music News
,
Ariana Grande Endorses Bernie Sanders After He Attends Her Atlanta Concert

Ariana Grande is apparently ready to "Break Free" from capitalism after endorsing Democratic socialist Bernie Sanders. "MY GUY. Thank you Senator Sanders for coming to my show, making my whole night and for all that you stand for!" Grande tweeted Wednesday alongside pics of her posing with the presidential candidate. She added about her work registering her concert attendees to vote, "HeadCount.org and I are doing our best to make you proud. We've already registered 20,000-plus young voters at my shows alone. Also I will never smile this hard again, promise." Sanders replied in his own tweet, "I want to thank @ArianaGrande for not only being a wonderful entertainer, but also for being such an outstanding advocate for social justice. We must all be prepared--like Ariana has shown--to fight for everyone who is struggling. It was great to meet her in Atlanta last night."
---
Dan + Shay, Jenna Dewan, Kane Brown, Kelsea Ballerini, Chadwick Boseman, Carole King to Present at AMAs

Dan + Shay, Jenna Dewan, Kane Brown, Kelsea Ballerini, and Chadwick Boseman are just some of the A-listers who will hand out the trophies at the American Music Awards this coming weekend. People notes that the presenters lineup also includes Megan Thee Stallion, Paula Abdul, Tyra Banks, Heidi Klum, Regina King, Jamie Lee Curtis, Michael Ealy, Stranger Things' Maya Hawke, The Good Place's Jameela Jamil, When They See Us star Jharrel Jerome, Schitt's Creek's Dan Levy, Ben Platt, Billy Porter, Patrick Schwarzenegger, Cobie Smulders, and Constance Wu. Meanwhile, icon Carole King will give Taylor Swift her Artist of the Decade award. "I'm thrilled to have the opportunity to present Taylor with the Artist of the Decade honor," King says. "She is an extraordinary songwriter who has cultivated a unique and personal relationship with her audience. As a woman songwriter who also got into the music world at a young age, I know the kind of determination, struggle and single-minded perseverance it has taken for her to reach such heights." The 2019 American Music Awards air live this coming Sunday from L.A.s's Microsoft Theater starting at 8 p.m. ET on ABC.
---
Ariana Grande Drops "K Bye for Now" Live Album Hours After Sweetener Tour Ends

If you're already nostalgic for Ariana Grande's Sweetener tour, you're in luck! CNN reports that just hours after her final tour performance in L.A., Grande dropped a 32-track live tour album called K Bye for Now (Swt Live). "The hits are all here, from recent chart-toppers like '7 Rings' and 'God Is a Woman' to quintessential Grande gems 'Dangerous Woman' and 'Love Me Harder,'" the outlet notes. "The album spans an average night on the Sweetener tour, with some rare guest spots from Nicki Minaj and Big Sean." Grande had announced the project last week with a black-and-white teaser video and a clip of her song "Goodnight n Go."
---
The Best Albums of 2019, So Far
As the end of the year approaches, Vulture took a look back over the previous ten months and put together this list of the best albums of 2019, so far. Here are their first 10 picks, in alphabetical order (you can see the complete list at the link below):


American Football, American Football (LP3)
Ariana Grande, Thank U, Next
Bad Bunny and J Balvin, Oasis
Baroness, Gold and Grey
Big Thief, Two Hands
Billie Eilish, When We All Fall Asleep, Where Do We Go?
Blood Orange, Angel's Pulse
Bon Iver, i,i
Brittany Howard, Jaime
Broken Social Scene, Let's Try the After (Vol. 1 & 2)